Cannot simply be described. She must be experienced! More than a Motivational Speaker, her exhilarating combination of infectious motivation and personal style makes her presentations do something to people that cannot be captured in a text description. The power that is behind her extraordinary effect on people is not found just in what she enables them to learn, but in what she makes them feel.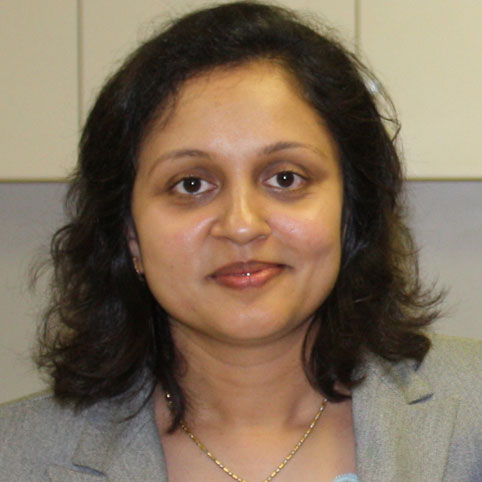 This remarkable woman has been conducting Life Skill Development Training for nearly ten years. An Indian native, Vidhi has Master of Business Administration in Marketing. She is a brilliant (and multilingual) orator, capitalizing on her natural talent, experience and education To motivate others to elevate their thinking and take action to improve them.
In this sense Vidhi differs from others in the Life Skill Development industry, as she speaks from the heart. Honest and sincere, she draws upon practical business know-how and life's experiences to both entertain and inform her audiences.
Finesse Academy was founded in 1998, while Vidhi worked as a trainer for Mukund Iron and Steel in India. Mukund had arranged for a renowned facilitator to speak to employees about soft skills development. The speaker failed to show and Vidhi was assigned to address the audience. Nervous but confident, she began speaking about building self esteem and soon realized that motivating others was her mission.
Vidhi received rave reviews from her co-workers and her manager suggested she seriously consider a career change. Soon after, Vidhi resigned and went on to conduct training programs for corporations like Siemens, Glaxo, AIMS International and, of course Mukund Iron and Steel,. A tremendous success, Finesse Academy was featured in the Times of India, India's most popular newspaper.
In 2002, Vidhi brought Finesse Academy to the US. Initially worried, she soon realized that there was a definite need for what the Finesse Academy had to offer. People are the same and have the same issues everywhere, she deduced. Realizing a growing need for today's youth to develop life skills in the formative years, Vidhi expanded the Finesse Academy curriculum to encompass special programs for high school and middle school.
Time spent with Vidhi Ghosalkar, whether at a live seminar or workshop, is an indescribable emotional journey that will expand your self-confidence, rekindle your determination to succeed and enrich your attitude – further intensifying your ambition to alter your life for the better. Her infectious methods are a great benefit to people who want to catapult success to the next level and organizations wanting to inspire professional excellence from their human capital.
Contact Vidhi Ghosalkar to arrange a Finesse Academy consultation!